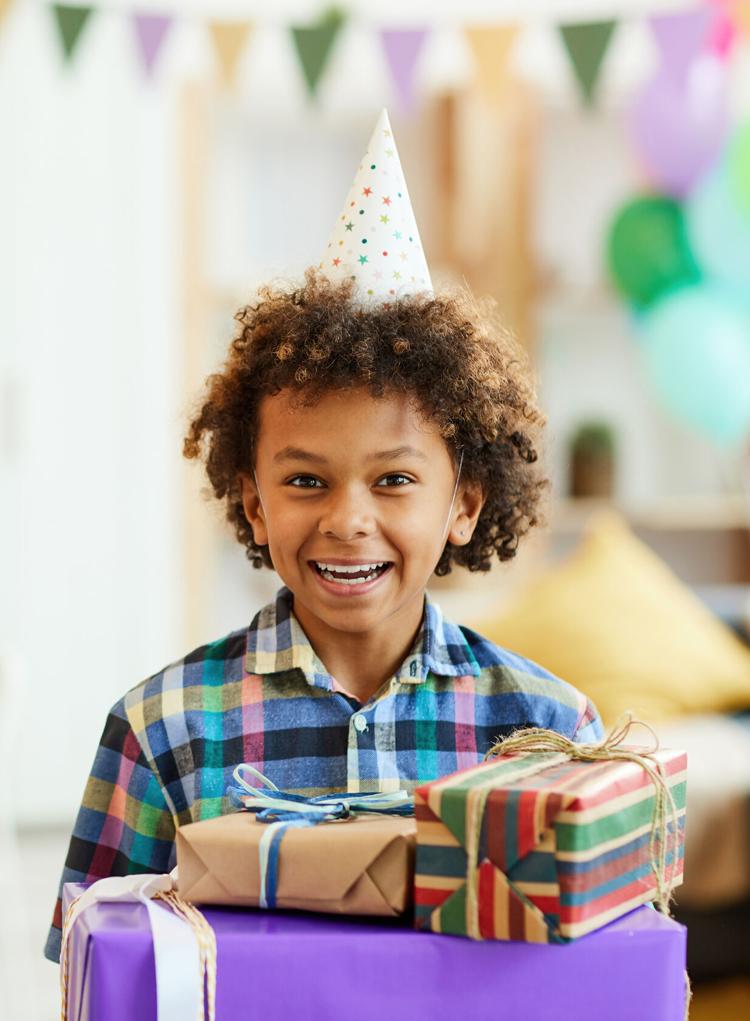 A birthday celebration for your child amid the COVID-19 crisis can be as exciting as your imagination. It can be anything you want to make it, but it will be held at home and limited to immediate family members. And, with today's modern communication programs such as Zoom, other family members and friends will still be able to participate.
Some might feel that celebrating anything at all is a bit insensitive during a pandemic. Others disagree, saying they feel it's important to still celebrate birthdays at this time. Normal lives seem to have vanished and, therefore, many feel it's important to retain any possible shred of normalcy to remind us that there are still some pleasant activities in which to participate.
Psychologists agree that, in particular, children need to feel connected to their family and community. Birthday celebrations help to remind them that they still have people who care about them. Social distancing does not have to mean social isolation.
Kerrville Psychologist Carolyn Osborn, MEd, LPC, has these thoughts to add about why celebrations for not only children but adults are so important, and particularly in these difficult times: "All humans have a basic need for love, belonging and deep connection, and it is important for mental health. We need to be a part of a family, a clan, a tribe, and this need persists our entire lives. Celebrating a birthday as well as an anniversary, graduation, new job, promotion, etc., is a wonderful way to let friends and family members know they are cared for and appreciated.
Big celebrations are nice, but cards, phone calls, Facebook posts, Facetime, Zoom or other smaller gestures are very welcome, too. That old slogan 'Reach out and touch someone' is always appropriate."
Where to start?
A lot depends on the age and preferences of the child. A celebration for a toddler will not be as elaborate as that for an older child. Decide what the child's favorite toys, food, TV programs, and books are, then create a celebration to incorporate some of these things.
You could begin by leaving some balloons in your child's room at night so that they will be seen as soon as the child wakes up in the morning. Then, bring the toddler into the kitchen, where you can have some other simple decorations and talk about the day's importance while eating breakfast.
In the afternoon, before or after nap time, you could schedule a Zoom session with relatives who want to express their birthday wishes, and allow the honoree to open presents at that time. Then, the candles on the birthday cake can be blown out and cake can be served. Hopefully, the other friends and relatives on Zoom will have some kind of cake, also, to join in the celebration.
Indoor treasure hunt
An old custom that is still meaningful is to ask friends and relatives to send birthday cards to the honoree a few days in advance of the party. Then you can hide the cards in various places around the house and make a treasure map to help the birthday boy or girl find them. Then family members can sit down, open the cards, and read them.
After the party, you may want to tape all the cards to a closet door in the child's room so they can be viewed indefinitely.
A festive feeling
One mother said, "My daughter won't remember her pandemic birthday party, and she doesn't know what a pandemic is, but the experts I spoke with agree older children celebrating a birthday will probably be disappointed their plans have changed, on top of the sadness they may be experiencing from missing school and friends. This is all the more reason to make the day special, while also explaining to them that loved ones are staying home to stay safe and healthy."
Sweetening the deal
We all try so hard to make a beautiful cake, but sometimes that is not possible. Depending on the birthday honoree's age, let him or her help make the cake. It may not be an award winner, but the truth is most kids are happy with anything covered in frosting. Be sure to buy all kinds of fun decorations and let your child express his or her own creativity.
Types of parties
There are so many types of parties you can have at home, depending on the age and interests of the birthday boy or girl.
Western Party — Grill burgers and have a dinner with all the trimmings – baked beans, potato salad, cole slaw, peach cobbler. Play some country music, and if anyone in the family plays guitar, have a singalong outside. Try to identify the constellations in the sky at night. Then, go inside and watch an old Gene Autry or Roy Rogers movie on YouTube.
Pool Party — In warm weather, if you have a pool, have water races for older children. If no pool is available, fill a kiddie pool with water and help toddlers and others enjoy splashing in the water. Enjoy a picnic lunch or dinner outside, also savoring second helpings of the birthday cake served earlier in the day.
Backyard Camping — Weather permitting, set up a tent, start a bonfire, roast s'mores and enjoy camping food. After dark, tell ghost stories or sing campfire songs.
Movie Night — Hunker down in the evening as a family to watch a favorite movie chosen by the birthday boy or girl.
In planning your child's birthday celebration, consider the core components for both parent and child.
"What makes birthdays special is that the child is the center of attention," said one clinical psychologist, who is also a mother. "This feels good for kids when there is a lot of distraction around them. Amid the stress of a global pandemic, it's worth considering what modern kids need. But this doesn't mean you should count out parents' desires. Plan food and activities that the entire family will enjoy."