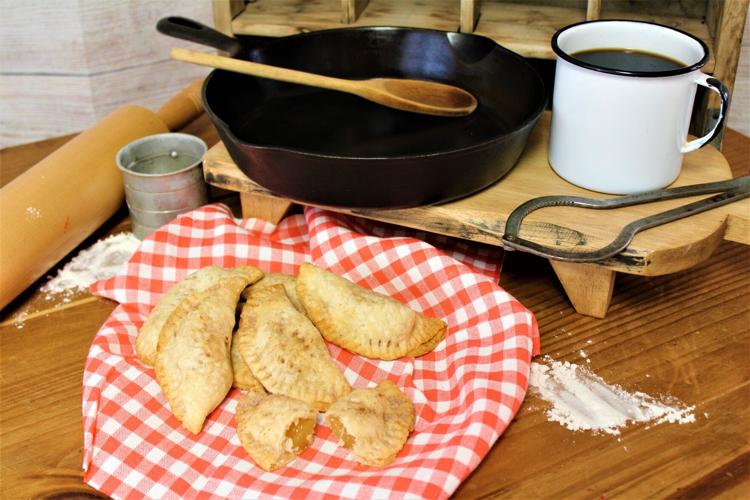 Long before the urban sprawl in San Antonio and the Hill Country became a favorite tourist destination, thousands of cowboys drove longhorns out of San Antonio toward Waco and Fort Worth. The great Texas cattle drives started in the 1860s to supply the growing demand for beef after the Civil War. From about 1865, cowboys herded over five million cattle to markets to the north while cementing the image of Texas and the legendary cowboys we admire today. The two most famous trails starting in Texas were the Chisholm Trail and the Goodnight-Loving Trail. The Chisholm trail brushed the Hill Country region as they drove herds to the Kansas stockyards where they were shipped via train across America.
From these trails was born what we know today as the chuck wagon, invented by Charles Goodnight. Charles moved to Texas in 1846 when he was 10 with his mother and stepfather, Hiram Daugherty. In 1857, Goodnight joined the Texas Rangers, then became a cattle rancher in the Texas Panhandle.
In the early days, it was a cowboy's responsibility to come up with his meals and to make do with what he had. In 1866, Goodnight realized hiring good cowboys willing to spend long and dangerous weeks on a trail drive would require finding a way to feed them well. Goodnight wanted a way to have a mobile kitchen to feed and keep his hands happy. He modified the Studebaker wagon, a durable army-surplus wagon, sturdy enough to handle the rugged trails. He added a "chuck box" to the back of the wagon with drawers and shelves for storage space and a hinged lid to provide a flat working surface. A water barrel was also attached to the wagon and canvas was hung underneath to carry firewood. It was also outfitted to hold the cowboy's personal effects and bedrolls.
Chuck wagon food typically included easy-to-preserve items like potatoes, salted meats, coffee, dried fruit, flour, sugar and sourdough starter. Contrary to popular Western films, beans weren't cooked often due to how long they took to prepare. Food would also be gathered as they traveled. There was no fresh fruit, vegetables or eggs available, and the meat was culled from the herd. If the cook had the time and was in a good mood, he would make fruit hand pies for dessert or an apple cobbler. On cattle drives, it was common for the cook who ran the wagon to be second in authority only to the "trail boss." He would often act as a cook, barber, dentist and banker.
Cooking was done in Dutch ovens hanging over a fire or to the side using hot coals around them or on the lid, depending on what they were cooking. A cobbler would need coals on top to properly cook the crust of a cobbler, while a stew would be mainly cooked from the bottom. Cast iron skillets and large metal coffee pots were also essential cooking equipment. The only crockery on the trail would have been the crock which held the cook's sourdough starter. It was wrapped in burlap and stowed safely until the next camp was made. Every cowboy knew not to mess with the crock because that was what would give them hot delicious rolls for supper. Lard was carried in covered tins for the base to make pie dough.
I had the privilege of seeing a vintage chuck wagon, circa the late 1800s, owned by Mel Ellenwood in Comfort, Texas. The chuck wagon was purchased in the Fort Worth area by Mel to use for his Cowboy Chuck wagon catering business. He has an extensive collection of Dutch ovens and a wealth of knowledge about the daily life of a chuck wagon cook. Mel has been offering a "taste" of the cowboy life for more than 40 years and has loved every minute of it. His favorite cowboy saying, "Go ahead and eat with your fingers, the food is clean."
Want to try your hand at chuck wagon cooking? Lard-only pie crust is one of the flakiest crusts you can make. My mother, who comes from a long line of ranchers, only used lard in pie crust, and her pies were always in high demand from family and friends during round-ups.