Kevin McCormick
Q: How has music made an impact on your life?
K: My mother was a music teacher and my brothers and I played music together. It colors so much of my life. My work and play, time with the family. Music is around all the time. It's a great gift that it's been such a central part of our experience. It feels very natural to share it with my students.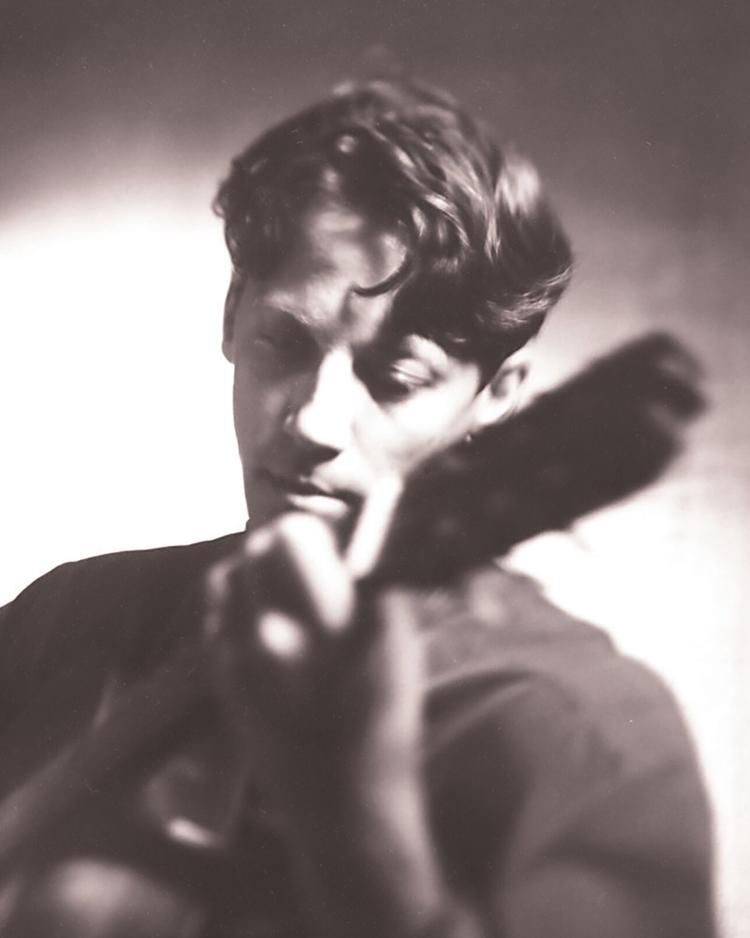 Q: Why is music so important to children's brain development?
K: We experience music with most of our senses at once. As children's brains are developing, the study of music, through an instrument or voice, does affect cognition, hearing, hand/eye coordination. The cumulative effects can be quite profound.
Q: What happens inside the brain and body while someone produces music?
K: Music is abstract in the sense that the listener doesn't see it, but it is quite concrete to the musician creating the music. The whole body is involved in its creation, and even the simplest melodies require careful attention to be produced accurately. The skills young people develop while studying music have a profound effect on their understanding of the physical world, even if only subconsciously. They also gain an understanding of beauty and the joy of artistic creation.
Q: What do you enjoy most about teaching music to children?
K: I think the best part is seeing the transformation of students as they gain new abilities and learn to really express themselves through the guitar. A lot of my students have been with me for many years, so I get the privilege of seeing them grow and mature and become musicians.
---
Judi Long Gatti and Sarah Distel
Hill Country teachers
Q: When did you realize you wanted to teach?
J: My mom and both of my aunts were teachers. At a young age, teaching was already in my blood.
S: I have always wanted to be a teacher, I think, because teaching is activism.
Q: Tell us a little about your background in education.
J: I have taught first and second grades. I did enjoy them but always knew I wanted to teach junior high/middle school. We moved to San Antonio, and I landed a seventh grade assignment and never looked back. I loved the older students. My last assignment before Notre Dame was sixth grade. I taught the sixth graders for 25 years and just loved those squirrely little guys.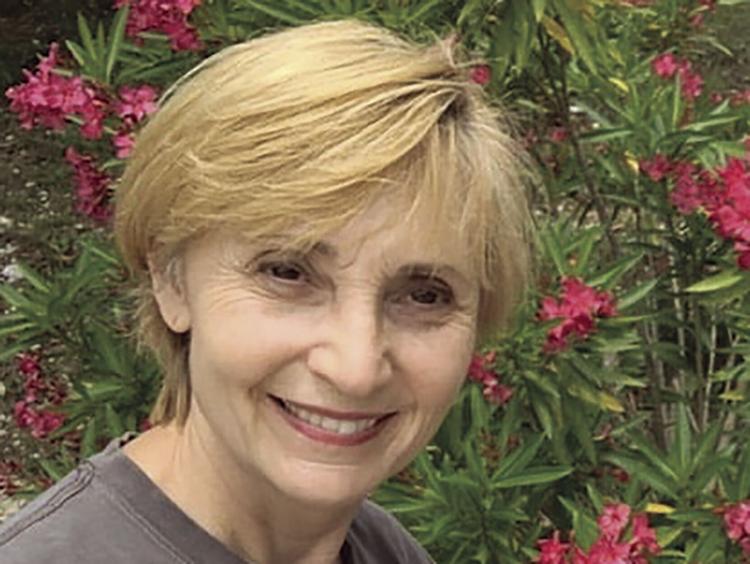 Q: What has your favorite grade to teach been?
S: I really love teaching them all. Younger children are open and innocent. There is nothing like watching a child learn to read. Nothing. As they get older, you can see the person they will become start to emerge. Fourth graders are curious about everything, and they can finally match that curiosity to ability. They can do things and discover things, and they have the tools as readers and writers to really begin to explore the knowledge available to them. Middle school children become passionate about the things that interest them, about their friends, and if you are lucky, you can help influence them to be passionate about the world around them and inspire them to care for it. High school students are precious; there is so little time left, and they are learning so much every minute — about who they are, who they want to be, how to dream and how to realize their dreams. It is fast and scary because there is so much you want them to have ready to take with them when they go and so little time to give it to them. All students inspire me.
J: By far the fifth graders. They are still eager to please, yet they get my sarcasm. I got such a kick out of reading to them. They would get into the book so much, I would have to suppress my laughter.
Q: What types of books do you encourage for young readers?
J: Any genre they enjoy. Find what you like and never stop reading. When we stop reading, we stop learning.
S: All reading. Avid, life-long reading. Books that students have loved especially: "Jefferson's Sons," "Code Name Verity" (not for all ages), "The Outsiders," "Aristotle and Dante Discover the Secrets of the Universe," "Flowers for Algernon," "Jane Eyre" and "Wide Sargasso Sea," "Revolution is Not a Dinner Party," "Harry Potter," "Scythe," "The Witch of Blackbird Pond," "The Hundred Dresses," and really so many, many more.
Q: How was your experience with remote teaching during the coronavirus shutdown?
J: I was pleasantly surprised at the almost perfect attendance of our students. I was not a fan of remote learning because I am a people person and miss having those interactions with the students. No hugs or high fives can be done on that computer.
S: While I agree that we cannot risk the health of our community, teaching remotely has cemented my belief that students need to learn together. They need to interact with their teachers in a real way. They need the equalizing force of going to school. While I believe online education can accomplish those things, it needs to be purposeful with careful attention paid to online teaching pedagogy that most school teachers aren't prepared for and most families didn't choose. Remote teaching is not online education, and it is not home school. It is a COVID-19 response, and everyone needs to do their best and be as positive and supportive as possible.
Q: What is something interesting and pertinent to our society that the kids learned this year?
J: We learned the word "karma" this year. We would see examples of good karma and bad karma. I always tried to interject right and wrong into our stories. The students would shout out, "Karma!"
S: One of the things we say over and over again is your right to (blank) ends at another person's right to (blank). So, your right to be against gay marriage ends at another person's right to marry the person they love. Your right to own a gun ends at another person's right not to be shot by one. Your right to ask people to pray at public events ends at another person's right not to. We talk about what really hurts you. Do gay marriages hurt you? We talk about how civil rights should never be "incrementally granted" power. Civil rights are promised to all under our constitution and should never be tainted by the powerful.
Q: Teaching social intelligence and empathy is so important and will positively impact society. Do you attend to these topics in the classroom as well?
S: We teach social intelligence by modeling it, by paying attention and calling students out when their actions are hurting someone or themselves. Often, they don't realize they are doing it. You teach it by reaching for those teachable moments, stopping what you are doing and having a discussion. In the moment. You have a zero tolerance policy for unkindness. You teach them that fair does not mean the same. That they all have different social needs and they need to understand themselves so that they can communicate those needs to the people in their lives. You teach them about privilege and make it clear to those that have it that they have to use it to make it insignificant in the future.
J: I think as teachers we should teach social intelligence. Our students should be made aware of the motives and feelings of others around us. Our students should be taught that we can learn to get along with others. We may have different ideas and beliefs, but that should not stop us from living peacefully with others.
Q: Is there anything you would like to see happen in the future of the schooling system?
S: I would like schools to be well funded and development driven. I would like to see teachers treated as the experts they are and not put at the mercy of testing. Teachers should be allowed to be the artists they are.
J: I would like to see more of the basics brought back. Not everyone will attend college, nor do they need to. We should have training in our high schools that prepare students for jobs after graduation if that is their path. I think colleges should teach and not push political propaganda. We have got to teach our children to have open minds. They have to investigate, ask questions, study and always have a mind of their own. Our history is being changed daily. Our children need to study our past in order for them to shape the future of this great country of ours.
---
Michelle McGuire
Athletic Director at Notre Dame Catholic School
Q: What do you appreciate most about coaching?
M: I love the simple joy of watching a young person succeed and harbor self-esteem in that act is a reward beyond measure. Whether it's coaching a kid to winning a state championship before moving along to play volleyball at Harvard, or watching a 3-year-old learning to juggle two scarves, watching a young person elevate and flourish through sports is priceless.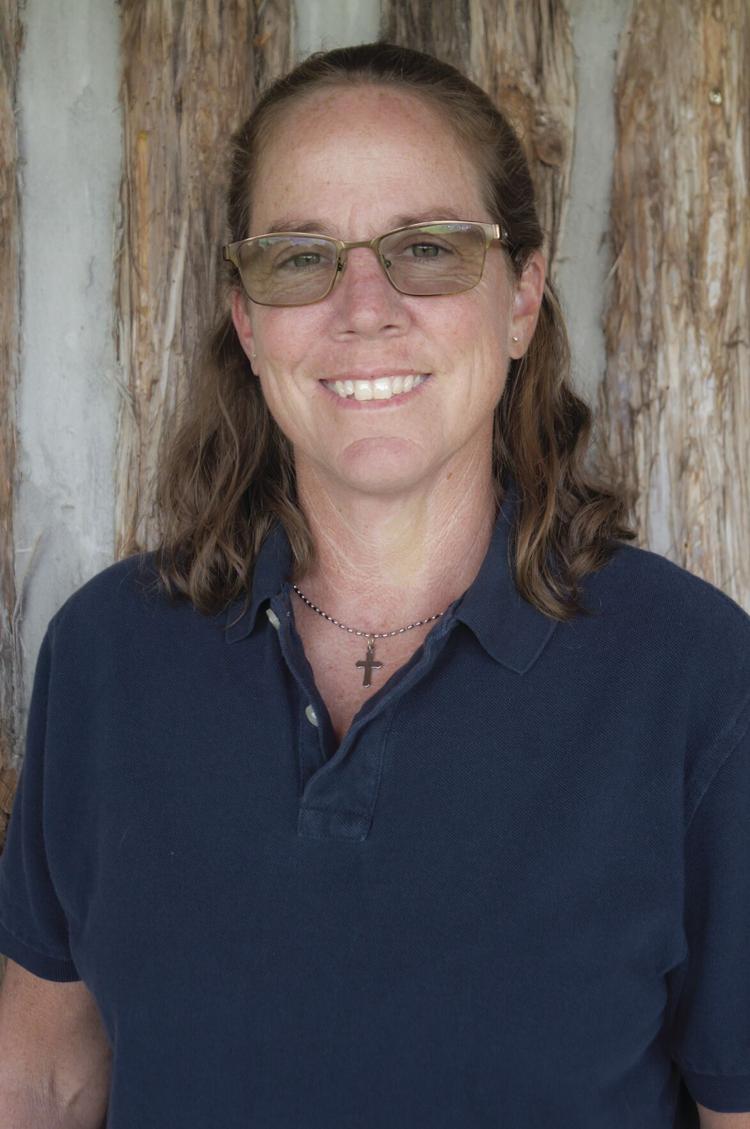 Q: Why are sports and staying active so crucial to our youth today?
M: It facilitates cognition, self-esteem, social development and teamwork to just name a few benefits. It's just downright fun — if approached in the right manner. Also, pediatric obesity is at an all-time high and our kids have come to enjoy a sedentary lifestyle. The adults in their lives must make movement and activity a priority for our youth at any level.
Q: What can sports do for an individual?
M: A recent example of what sports can do for a kid came to me in LA, where I had a seventh-grade student athlete who was almost completely deaf. He was terribly athletic, but none of the other coaches gave him the opportunity to play. Our staff brought him on the volleyball team, where he thrived and led us to an eventual CIF state title before he went on to play at Long Beach State. Ryan is now a member of the USA National Team for the hearing impaired. We are still in contact to this day. Many of my former student athletes went on to play at the college of their choice due to the avenue sports provided — not necessarily scholarship athletes, but having that experience on the team and that extra contact with the university in the search process. It can also teach those valuable life lessons. I was taught humility the first time I was benched in middle school basketball for an ornery personality and perseverance when I lost the starting role as setter on my college volleyball team to a girl who was a foot taller! Those things helped me to develop into the kind of person I am today. Competitive but gracious, tough but fair and hardworking with a love for sports like no other. And probably the beat thing it did for the maturation process was to teach me how to operate in a team setting with goals larger than my own personal advance. Selflessness!
Q: How can schools and parents help kids stay active?
M: Physical Education has to remain a dynamic part of our curriculum as well as unstructured play (recess). Parents should try and get involved in the movement of their children at home as well-family hikes, trips to the park or simple chores around the house can be an opportunity to bond and stay active.
Q: How has returning to the Hill Country affected you?
M: Coming to Kerrville brought me back full circle to Catholic school where I've been able to do my two favorite things — God and sports. The added bonus I see for our young people today is the need for involvement in something greater than self that sports can provide. Being "a part of" is so necessary to our nation's youth who seem more isolated than ever. Being a member of a group no matter how great or small can impact the young person's mental health in such a positive manner. I'll never forget getting my first AYSO soccer uniform (No. 12 of course for Roger Staubach!). It was the first time I really felt like I belonged to a "unit" outside the family. It brought such joy and a sense of belonging and started me down this path that God has been so gracious to provide for me — the opportunity to lead kids to get out and play sports!